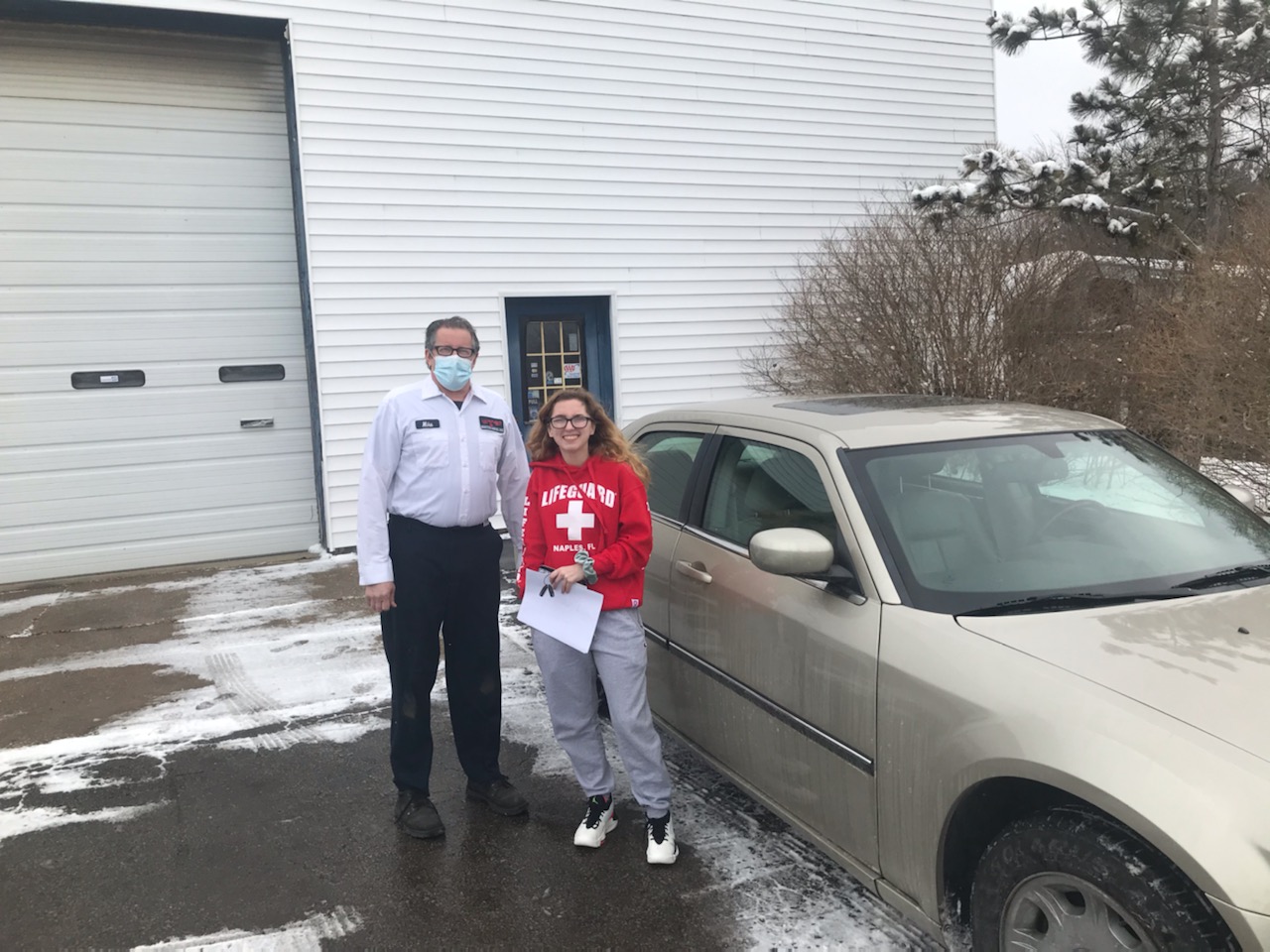 Mike Rodak of the Connections program at Strongsville High School reached out to us about a student who needed some help finding a car so she could get to work and to school.
This young lady has bounced back from several family challenges having to do with her parents and wants to graduate this year but has rent to pay and bills to pay so she has to work.
A member of the club, who wishes to remain anonymous stepped up and donated a car. It was determined that some work was needed on the car to ensure it was safe and reliable.
Rotarian Mike Weber of Weber & Son Repair & Service (see picture of Audrey and Mike with her car) in Strongsville agreed to check the car over at no cost. He also agreed to make the repairs needed for ONLY the cost of the parts needed. Member Lou Kaltenstein also made arrangements to help with servicing the car.
She had no experience with getting car insurance, another member of the club, Pat Greco of Thornburg Insurance Services, agreed to help navigate her through getting the car insured.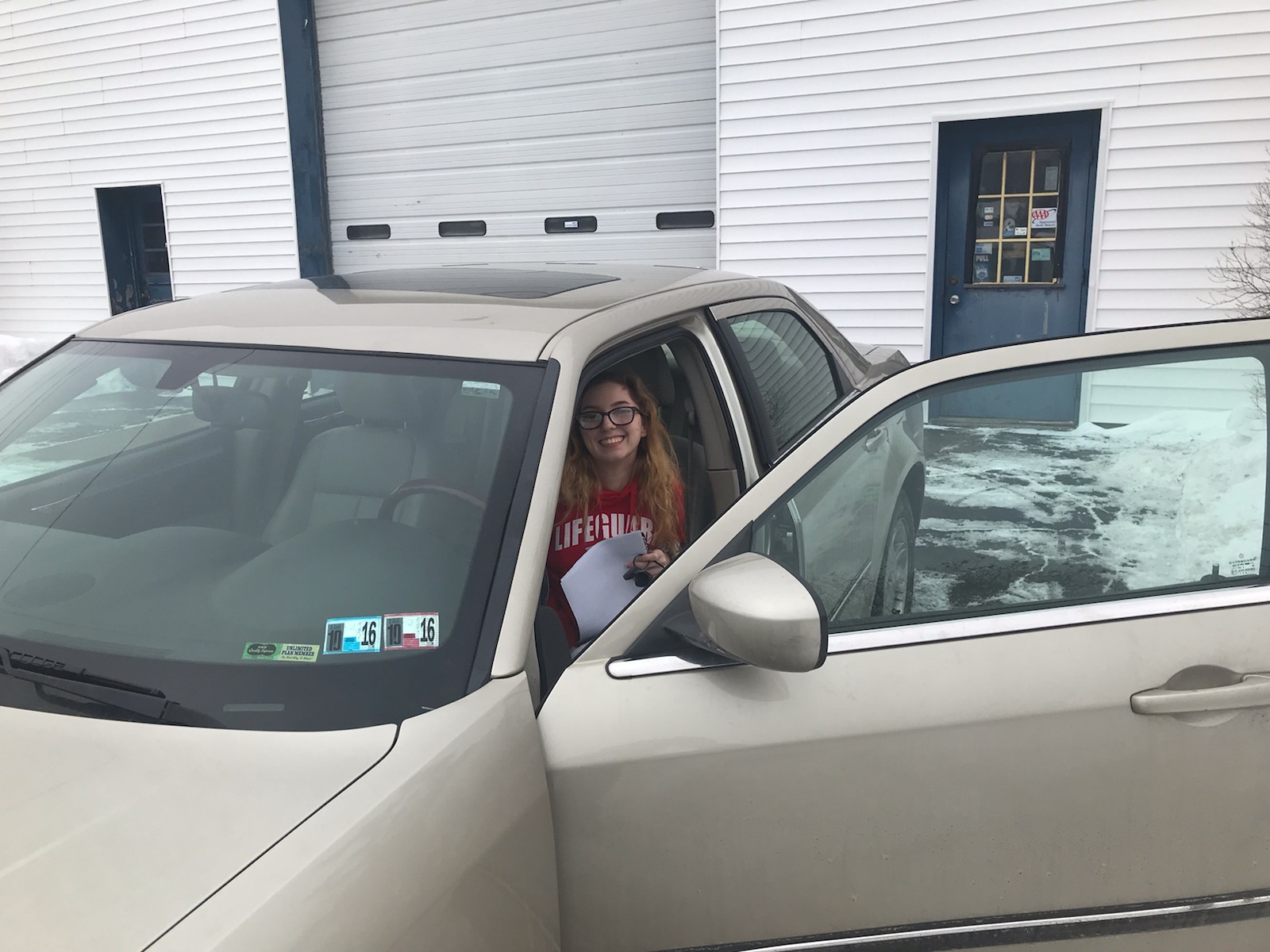 This past Friday, she was able to pick up her car and is finally a car owner for the very first time. You can tell by her smile that she's thrilled to no longer have to try and find rides to work, the store or wherever she needs to go.
This was a collective club effort to once again come together to help a student in need.